Memberships
Our commitment is to your education and results. As such, all of our membership plans aim to meet your long-term development. Our training sessions encompasses the support and specialized monitoring of our coaches, who previously go through a detailed curriculum that covers all aspects of The Strength Clinic's training system, from assessment, programming, to skill development as a coach. Our priorities in exercise execution are posture, movement quality and body function improvement. For us, it is important to ensure that these aspects are covered so that we can increase the work capacity of each human being. With this purpose in mind, we offer the following in-person membership plans: TSC Private Training, TSC Semi-Private Training, Small Group Training, TSC Elite and TSC Semi-Distance.
* Enrolment in any membership plan requires booking your Initial Consultation.
Unlike conventional gyms where you are simply a number in a room, in our small group training we ensure that our coaches / exercise physiologists know everyone by name, understand how to adapt exercises to meet specific needs, and follow a safe and effective training program!
ACTIVITY SCHEDULE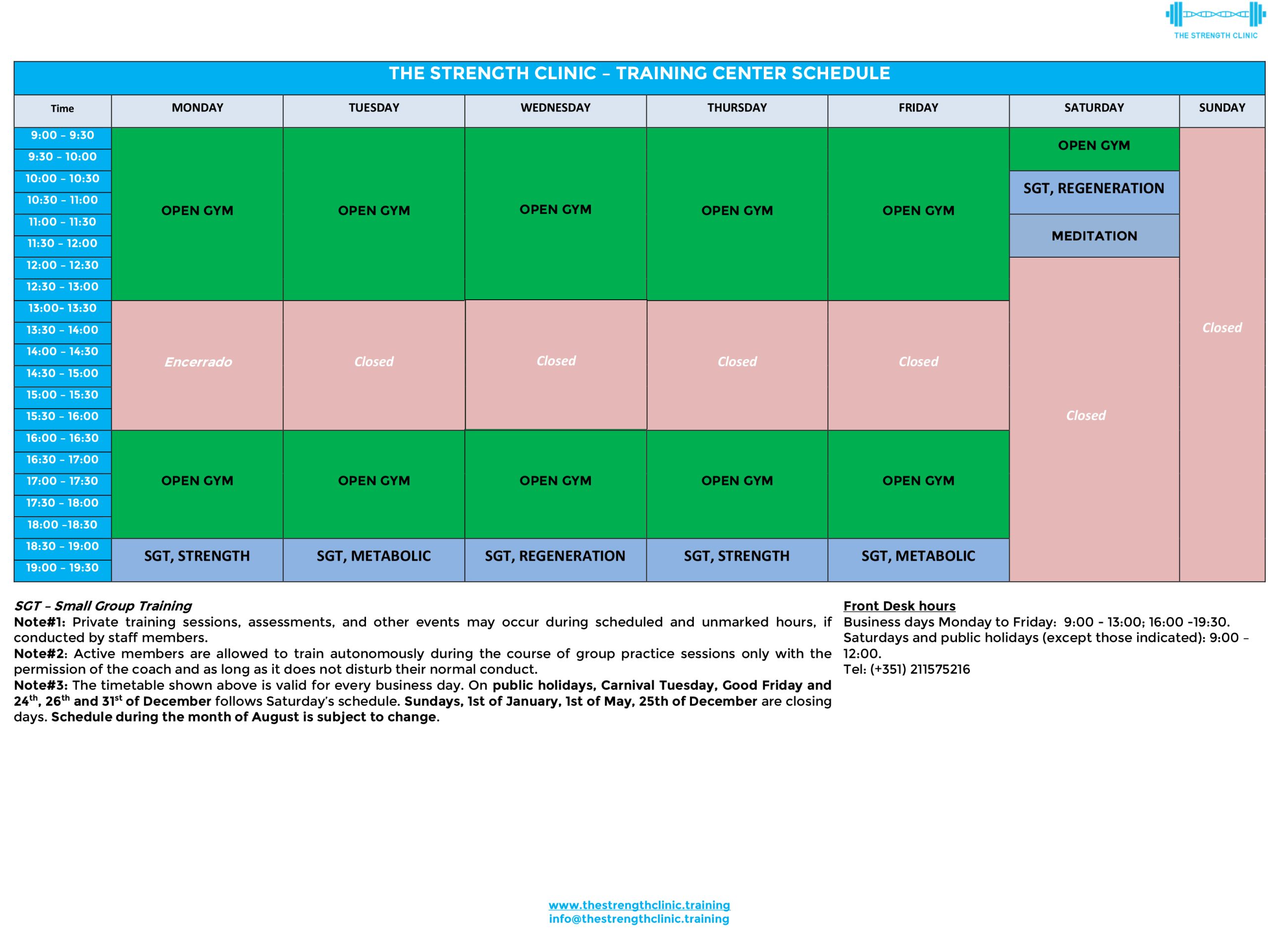 Frequently Asked Questions