SMALL GROUP TRAINING
Small Group Training (SGT) is our version for training in small groups. Our programming, which is renewed every 4-6 weeks, is based on our unique training system aimed at improving motor literacy and athletic development. In these training sessions, for groups of up to 12 people, you can count on the specialized supervision of our coaches, and enjoy the benefits of training together with other people in a safe, controlled environment, with good energy and allowing for personal improvement. At the same time, you will have access to other benefits such as the body composition measurement InBody 770, the TSC nutrition template, free access to the Training Area and, depending on your contract duration, you can also benefit from other additional services such as nutrition consultation sessions, physical therapy / osteopathy, and / or private training sessions.

---
Strength Training
---
From our point of view, a balanced human being not only needs to move well, he also needs to be strong! These sessions will have as main focus the development of strength through the training of fundamental movement patterns, with or without external resistances.

---
Metabolic Training
---
The ability to generate and use energy with our body is essential for us to improve our daily performance and to live longer. These sessions will mainly focus on muscle endurance and training to develop energy systems.

---
Regeneration
---
Keeping your joints healthy, optimizing range of motion and unlocking your movement potential is especially important for living a long, pain-free life. These sessions will mainly focus on mobility training and aim to help the body recover more effectively.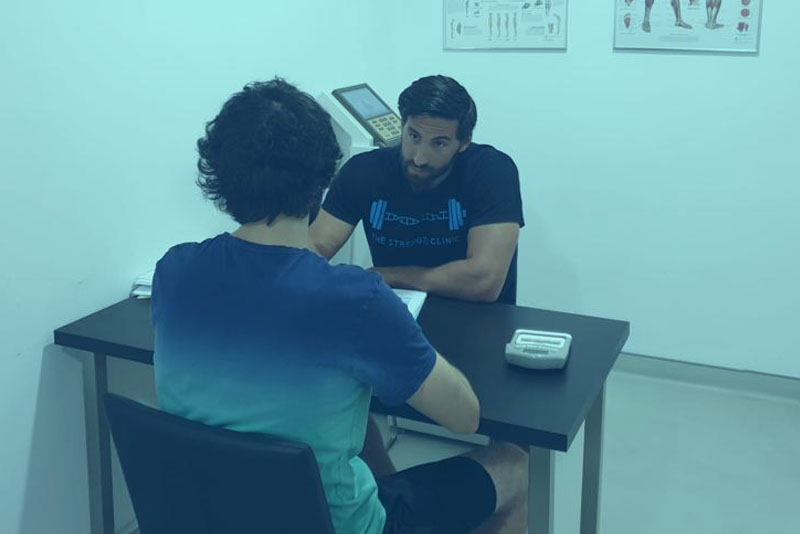 Do you want to know how our world class training can transform your life? Would you like to follow a training program that stimulates your progression in a continuous and sustainable fashion? Do you have any injuries or health problems that are limiting your adherence to a training program? Are you tired of the conventional gym approach? We are too!
The Initial Consultation at The Strength Clinic is designed to assess your current condition and understand if you have any health concerns, movement competency limitations, and lifestyle factors that may compromise the results you are looking for.
This session will guide you towards the goals you seek and is a must for anyone wishing to enter a development ability process. Here, our Coaches / Exercise Physiologists will always take your initial condition into account and then suggest the safest and most efficient way to achieve the results you are looking for.
Contact us now and invest in a Training System that guarantees the best results!
FILL OUT THE FORM BELOW TO BOOK YOUR INITIAL CONSULTATION
* Please let us know when you are available to meet so we can get you booked most efficiently!