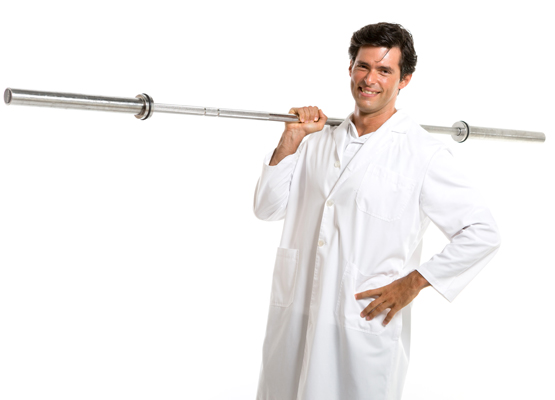 Nuno Correia
Co-Founder and Technical Director
Nuno was born in Funchal, Madeira Island, where he lived until the age of 17. Sports were an essential element of his upbringing and development. Although interested in sports in general, Nuno was a competitive swimmer during his childhood and adolescence. A short incursion in water polo came later as well as a deeper interest for tennis. Nuno's first experience as a "coach" was as a swimming instructor at the age of 15.
When living in Lisbon, Nuno's professional path followed a rather distinct route from training. He was a professional Jazz musician for more than 10 years. In that context, Nuno studied in several highly ranked music schools such as the Lisbon Conservatory, the Lisbon Higher School of Music, the Hot Club of Portugal's Jazz School (where he would become a teacher) and the Amsterdam Conservatory where he completed his Bachelor in Music in Jazz Double Bass in 2006. This experience earned him a deep understanding of processes related to learning and motor control development which are very similar to the development of gross motor skills.
However, the fact that he had to quell a crippling neurological disease (focal dystonia) resulting of an intensive musical practice, made him rethink his professional life and turn again to the area of exercise and health. Consequently, Nuno embraced a professional career in fitness in a full-time manner.
As a coach, Nuno's mission is to educate anyone who wishes to improve their quality of life and performance on sports and/or activities of daily living. His goal is to empower people with the capacity to maximize their genetic potential, based on a functional and holistic approach where physical training and nutrition stand as fundamental pillars.
Nuno holds a Bachelor's degree (BS) in Sports Sciences by the Faculty of Human Kinetics – University of Lisbon, and a Master's degree (MSc) in Personalised Nutrition (awarded by Middlesex University London). Additionally, he is certified by several international organizations in the fields of physical training, athletic performance and nutrition, such as: EXOS; Dragon Door; International Tennis Performance Association (iTPA); European Health & Fitness Association (EHFA); Functional Movement Systems (FMS); Steve Maxwell Strength & Conditioning; Precision Nutrition; NutriScience. Nuno is also certified as a Neuro Linguistic Programming (NLP) practitioner by the Association for NLP (ANLP). In addition, he co-authored the book chapter Motor Behavior and Creativity in Music Learning (in Motor Behavior, Control and Learning, FMH Editions).
As a fitness professional Nuno worked as a personal trainer and swimming instructor at health clubs, and as a fitness trainer and tennis teacher at various clubs. After several years living in Oslo, Norway, where he developed his activity as Strength & Conditioning Coach, Personal Trainer and Nutrition Coach, he has always maintained his connection to Portugal, collaborating in the development of projects in the area of health, physical training and nutrition (ex : Fat Burn Boot Camp). Presently, beyond being founder and manager of The Strength Clinic, he is also an educator in the area of exercise and training with WellX-Proschool and in the post-graduation course in Strength & Conditioning at the Faculty of Human Kinetics, University of Lisbon.
Nowadays his focus is on strength training and practicing the sport of Olympic Weightlifting. He also enjoys powerlifting, kettlebell training and bodyweight training, as well as participating in a wide range of sporting and physical challenges. He is continuously studying, researching and keeping up to date in the areas of physical training, nutrition and health.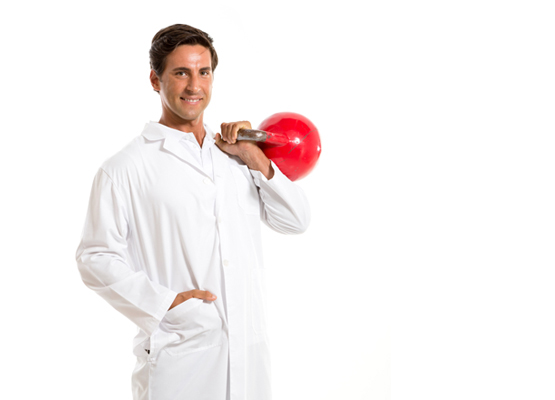 Pedro Correia
Co-Founder and Technical Director
Born in Funchal, Madeira Island, Pedro's mission is to help anyone who desires to improve their performance in sports as well as in all activities of daily living (ADL), always framed by a holistic approach that includes Movement, Nutrition, Mindset and Regeneration.
Pedro has a great passion for sports in general, but most of his career as an athlete was in swimming, where he competed at a national and international level, followed by a brief incursion in water polo. Pedro enjoys lifting weights (heavy ones) and has a great interest in the fields of study related to performance (sports and ADL) and health, such as movement quality, training methodology, strength training, nutrition and functional anatomy.
Professionally, Pedro has worked as a sports manager at Clube de Golf do Santo da Serra (Madeira), where he developed projects related to golf education and local competitions. Later, he worked at the Spanish Golf Federation in Madrid as a coordinator of the national golf school Joaquín Blume, helping the technical team in various components of golf performance as well as players in their academic and sports career.  Unfulfilled with his role due to a rather limited room to intervene, Pedro left the Spanish Golf Federation and decided to deepen his knowledge in the field of training / performance. This led him to work in Barcelona in a high performance sports center as a fitness and golf performance specialist. During this period, Pedro coached more than 50 people (both adolescents and adults) and collaborated with various local schools and golf clubs.
Pedro's concern with health became more amplified due to his struggle against cancer (Hodgkin's lymphoma), which he considers to have been the hardest battle of his life until today. Pedro's restlessness and everlasting doubts about the cause of this disease led him to question the status quo, to deepen his knowledge in the field of nutrition (a field that has always been of his interest) and to study which could be the environmental triggers contributing for the development of cancer and other diseases. Because immediate answers to his queries were not readily available, Pedro went in search for this knowledge. And he is still looking!
Pedro completed his Bachelor Degree in Sports and Physical Education at University of Madeira and his Master in Golf Course Management at Universidad Europea de Madrid. Pedro's complementary education in the fields of movement and performance undertaken in some of the best sports centers in the USA (EXOS, Titleist Performance Institute, Parisi Speed School, Mike Boyle Strength & Conditioning, Results Fitness), as well as in the field of nutrition (Precision Nutrition, NutriScience, Tudor Bompa Institute), led him to embrace a more comprehensive work philosophy which distinguishes itself by incorporating an integrated functional approach to disease prevention, health improvement and performance optimisation. Based on this philosophy, and already living in Lisbon, Pedro has created the program Fat Burn Boot Camp, through which he has helped over one hundred people improving their functional capacity, losing weight and improving their body composition.
In the last few years, Pedro has been working in Lisbon as a Performance Specialist and Nutrition Coach. As a personal trainer, Pedro has been accompanying general population clients as well as some professional athletes. He is also an educator and lecturer in the field of exercise, and author of articles in several fitness, golf and health related publications (Men's Health, Women's Health, Prevenir, Golfe Press, Sábado, Única, Portal Sapo, Madeira Best). Pedro is the author of the blog Functional Performance Training, where he addresses various relevant topics in the fields of training, health and nutrition. In addition, he collaborated in the study "Feasibility of Home vs. Hospital Based Resistance Training for Advanced Cancer Patients" which was presented at the MASCC / ISOO Annual Meeting on Supportive Care in Cancer in 2017 (USA).
Regarding strength training, Pedro enjoys powerlifting, Olympic weightlifting, bodyweight training and kettlebell training, having participated in several powerlifting and Olympic weightlifting meets. As a recreational athlete, he has practiced combat sports and nowadays enjoys playing tennis, golf, surfing and paddle board.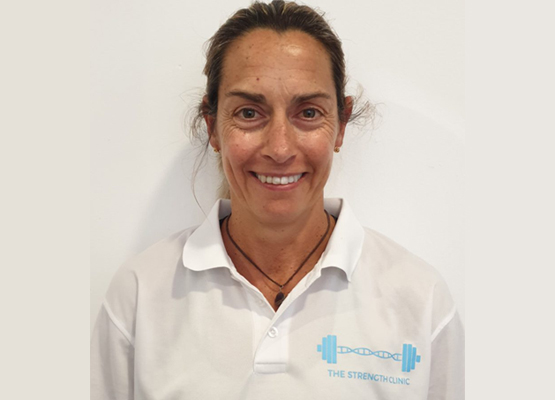 Karin was born in Sweden and moved to Portugal at the age of 17 in 1987. She practiced various sports such as skiing, tennis, ice hockey, swimming, among others.
In Portugal, she devoted herself to studies at the American school, where she played in the basketball team and participated in various athletics events. In her free time, she played golf and participated in several amateur tournaments. She also devoted herself to her second passion, dogs. She has been keeping a dog breeding activity and participating in international exhibitions.
In 1989 she joined Springfield College in Massachusetts, USA, where she completed her Bachelor of Science in Physical Education with a major in Health Fitness in 1993. During college she trained and competed in the cross country and athletics team for three years, and in the tennis team in her last year.
After having graduated, she returned to Portugal to work and to be a mother.
She began training the sport of cycling, participated in the duathlon events and later became interested in triathlon. As a triathlete, she has competed for eight years in all distances but has focused mainly on long distances (1900m swimming, 90km bike, 21km race) over the last three years.
She sought help from The Strength Clinic (TSC) to improve her strength and mobility, and it was from this time that she began to realize the importance of strength training in health and sports performance. She is also certified in Barbell Training, Kettlebell Training and Functional Movement Screen.
Due to his passion for sport and experience gained over this time, she set a mission to help and motivate people toward a more active and healthier lifestyle.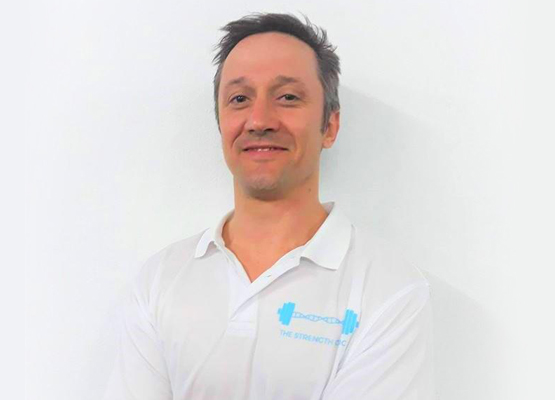 Pedro Neto Ribeiro was born in Lisbon and was a competitive Volleyball player for 20 years, having been national champion for three times. He has always been very curious about all sports and athletic performance. The will to stay professionally involved with sports and exercise led him to follow a degree in Physical Education and Sports.
He was a teacher in elementary schools for several years. In 2009, he began working in fitness and moved by the eagerness of self-improvement at a scientific level, he enrolled in a Masters in Exercise and Wellness, which he completed in 2012, with the dissertation title "Acute Heart Rate Response in Circuit Strength Training in Obese Adolescents ". He participated in several congresses presenting posters and oral communications, namely in the Euro-American Network of Physical Activity, Education and Health, in the Portuguese Society Obesity Studies, in the Portuguese Society of Physical Education, and PRACTICE, where he won a prize.
In 2014, the article entitled "Effects of strength training on the body composition of obese adolescents: a systematic review" was published as the first author in Gymnasium – Lusófona Magazine of Physical Education, Sports and Health. In 2018, he was the second author of a poster "The influence of different strength training densities in heart rate response of obese adolescents", which was presented at the European Obesity Congress. In addition, he was a lecturer in the 2nd postgraduate course of the National Pediatric Obesity Research and Study Group.
Until 2016 he worked as a personal trainer and coordinator at the Lisbon University Stadium and from that time on he has been mainly dedicated to personal training at the INATEL Foundation's Games Park 1º Maio, taking his first steps in what would become his greatest objective: train people.
In 2016 he underwent a complex knee surgery and in the recovery phase he sought out someone who, like him, cared about health promotion through training. It was at this stage that he found The Strength Clinic, which vision he also shares, and decided to start training there. He realized that being able to put knowledge into practice when working with a particular athlete and enhancing his capabilities is the greatest professional achievement he can have.
Thus, he decided to further invest on his education by following in the Fitness and Performance Specialist Certification by EXO, through which he had access to methodologies focusing the importance of athletic development, nutrition, mentalization, recovery and quality of movement. He is also certified in Barbell and Kettlebell Training, in Nutrition Coaching (Precision Nutrition) and movement evaluation (Functional Movement Screen).
It is based on these principles that he coaches high-level Fencing and Shooting athletes at the Ginásio Clube Portugês, where he is responsible for their physical evaluation and physical training programs.
Pedro Neto Ribeiro is never satisfied with what he knows today: he is restless by nature and believes that "I am the size of what I can see."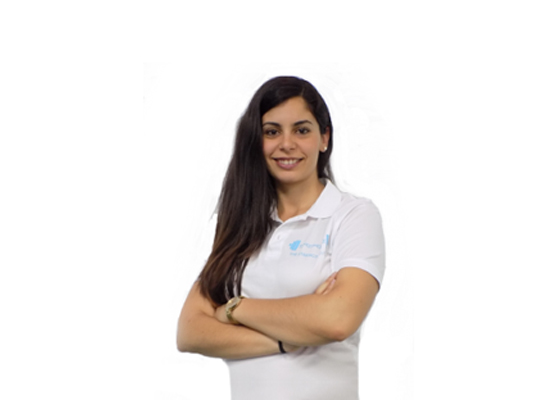 Andreia Castro
Nutritionist
Andreia was born in Lisbon, where she has always lived. She has been involved in sports throughout her whole life, although never at a competition level. During childhood she was involved in gymnastics, tennis and swimming. But it was during adolescence that Andreia found out her true passion exercise wise when she started to engage in strength and weight training, which continues to this day.
Andreia's academic path began in a field distant from Nutrition. She was first enrolled in an Interior Architecture degree at the University of Architecture of Lisbon. She never finished her studies in that area because her passion for nutrition spoke louder, which impelled her to make a rather radical change in her life and start a bachelor degree in Nutrition Sciences at the Atlântica University. During her undergraduate degree, a particular interest in sports nutrition arose, which led her to follow a master's degree in Exercise and Nutrition Science at the University of Chester in the United Kingdom.
After completion of her Master's degree, she returned to Portugal and began working with the Portuguese food supplement brand, Gold Nutrition, where she began to put into practice all the knowledge acquired in the field of sports nutrition. Around this time she also started the Advanced Course in Clinical Nutrition by NutriScience, and is currently attending the Certification in Functional and Personalized Nutrition, by the same organization. The fact that, along with nutrition, Andreia has a special taste for healthy and alternative cuisine, impelled her to take a professional course in cooking and pastry.
Andreia is truly passionate about her profession, and proud to be able to contribute to improve the quality of life of those who seek her. For this reason, she keeps herself constantly updated and always seeking to broaden her knowledge.
Juan Bettencourt
Physical Therapist / Osteopath
Born in Venezuela, Juan went to Madeira Island as a child where he completed his school career. With great interest in physical activity and sport, he practiced volleyball for five years. With the goal of helping others and a job that would allow him to actively promote a healthy quality of life, Juan decided to enter the world of physiotherapy and graduated from the School of Health of Alcoitão in 2009.
Juan began his professional career at Clini7 in 2009 where he became a coordinator physiotherapist. With great experience mostly in the musculoskeletal area, he has rehabilitated several shoulder, knee and hip pathologies, always based on an approach that aimed at restoring maximum function. He is also experienced on pediatric respiratory physiotherapy. Amongst his extensive complementary education, it should be highlighted the participation in the Hip Symposium – 2nd Lisbon International Edition (2015), at Hospital da luz, where he had the possibility to deepen his knowledge on pathologies related to the hip.
Between 2014 and 2016 he followed training in Osteopathy and become a graduate in Osteoetiopathy – Manual Therapy according to the Osteoetiopathic Concept by the Académie de Thérapie Manuelle Ostéoétiopathique et Sportive, Belgium. He thus gained great tools within the fields of parietal, myotensive and visceral osteopathy; Craniosacral therapy, Dejarnette sacro-occipital therapy, Metameric kinesiology and Posturotherapy. In 2018 he also completed a specialization in pediatric osteopathy by Bwizer.
Today he is mainly devoted to osteopathy. In his consultations, named Manual Therapy and Body Realignment, he performs a careful evaluation based in a global approach (articular, muscular, neural, fascial and visceral), always seeking to identify the root of injury. The treatment allows rebalancing the body's systems, restoring its normal function.
In 2018 he joined The Strength Clinic team where he is committed to improving people's posture, through several body realignment techniques, optimizing performance in sports and in all activities of daily living.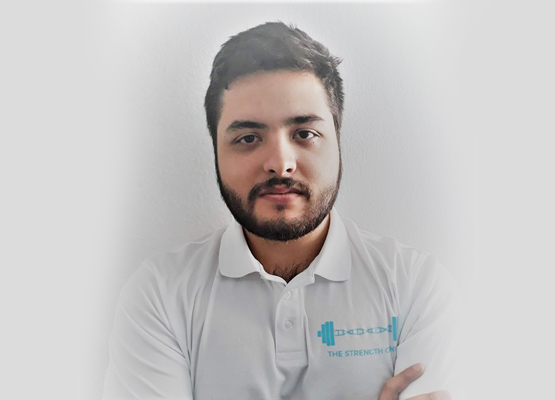 Born in Lisbon, where he lives, he began at an early age to practice the defensive Taekwondo martial art, having developed a great taste for physical exercise and movement. Later, he practiced swimming for about 8 years. David developed a particular taste for the area of computer science due to his great interest in video games, and intends to develop himself both academically and professionally in the field of computer engineering.
Always optimistic and eager to help, he joined the Refood movement in Alcântara which aims to provide food for people in more vulnerable conditions, and is currently one of the email managers of the Refood project in Lisbon.
These days, he makes of physical training a daily priority. It is in the gym that he finds both the physical and mental benefits that carry out for all aspects of his life.