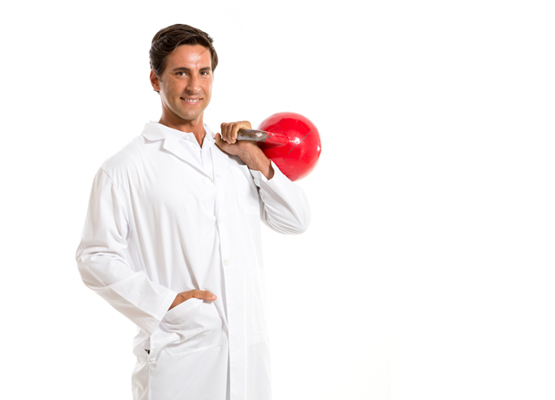 Pedro Correia
CEO & Technical Director
Born in Funchal, Madeira Island, Pedro's mission is to help anyone who desires to improve their performance in sports as well as in all activities of daily living (ADL), always framed by a holistic approach that includes Movement, Nutrition, Mindset and Regeneration.
Pedro has a great passion for sports in general, but most of his career as an athlete was in swimming, where he competed at a national and international level, followed by a brief incursion in water polo. Pedro enjoys lifting weights (heavy ones) and has a great interest in the fields of study related to performance (sports and ADL) and health, such as movement quality, training methodology, strength training, nutrition and functional anatomy.
Professionally, Pedro has worked as a sports manager at Clube de Golf do Santo da Serra (Madeira), where he developed projects related to golf education and local competitions. Later, he worked at the Spanish Golf Federation in Madrid as a coordinator of the national golf school Joaquín Blume, helping the technical team in various components of golf performance as well as players in their academic and sports career.  Unfulfilled with his role due to a rather limited room to intervene, Pedro left the Spanish Golf Federation and decided to deepen his knowledge in the field of training / performance. This led him to work in Barcelona in a high performance sports center as a fitness and golf performance specialist. During this period, Pedro coached more than 50 people (both adolescents and adults) and collaborated with various local schools and golf clubs.
Pedro's concern with health became more amplified due to his struggle against cancer (Hodgkin's lymphoma), which he considers to have been the hardest battle of his life until today. Pedro's restlessness and everlasting doubts about the cause of this disease led him to question the status quo, to deepen his knowledge in the field of nutrition (a field that has always been of his interest) and to study which could be the environmental triggers contributing for the development of cancer and other diseases. Because immediate answers to his queries were not readily available, Pedro went in search for this knowledge. And he is still looking!
Pedro completed his Bachelor Degree in Sports and Physical Education at University of Madeira and his Master in Golf Course Management at Universidad Europea de Madrid. Pedro's complementary education in the fields of movement and performance undertaken in some of the best sports centers in the USA (EXOS, Titleist Performance Institute, Parisi Speed School, Mike Boyle Strength & Conditioning, Results Fitness), as well as in the field of nutrition (Precision Nutrition, NutriScience, Tudor Bompa Institute), led him to embrace a more comprehensive work philosophy which distinguishes itself by incorporating an integrated functional approach to disease prevention, health improvement and performance optimisation. Based on this philosophy, and already living in Lisbon, Pedro has created the program Fat Burn Boot Camp, through which he has helped over one hundred people improving their functional capacity, losing weight and improving their body composition.
In the last few years, Pedro has been working in Lisbon as a Performance Specialist and Nutrition Coach. As a personal trainer, Pedro has been accompanying general population clients as well as some professional athletes. He is also an educator and lecturer in the field of exercise, and author of articles in several fitness, golf and health related publications (Men's Health, Women's Health, Prevenir, Golfe Press, Sábado, Única, Portal Sapo, Madeira Best). Pedro is the author of the blog Functional Performance Training, where he addresses various relevant topics in the fields of training, health and nutrition. In addition, he collaborated in the study "Feasibility of Home vs. Hospital Based Resistance Training for Advanced Cancer Patients" which was presented at the MASCC / ISOO Annual Meeting on Supportive Care in Cancer in 2017 (USA).
Regarding strength training, Pedro enjoys powerlifting, Olympic weightlifting, bodyweight training and kettlebell training, having participated in several powerlifting and Olympic weightlifting meets. As a recreational athlete, he has practiced combat sports and nowadays enjoys playing tennis, golf, surfing and paddle board.
Raul Dias
Performance Coach
Raul was born in Lisbon, where he lived most of his life. With a rich and varied sports background, he started to practice Sport Gymnastics (now called Artistic Gymnastics) at the age of 4 at the Ginásio Clube Português (GCP). At the age of 11, he left the demanding practice of Gymnastics to dedicate himself to Handball, joining the age groups and the main team at Liceu Pedro Nunes, where he played for several years. He also played in other Portuguese clubs and in the national championships.
Over the years, sports and different physical activities have multiplied, such as CrossFit, Gymnastics, Athletics, Weightlifting, Handball, Basketball, Volleyball, Mobility Training, Functional Training, Climbing, Bodyboarding, Football and Strength Training.
He was a sports student until the end of high school with the prognosis of an academic incursion in the course of sports science and human kinetics. But, contrary to the expectations of the people around him, family and friends, other paths were chosen. Due to the discipline of Philosophy in the high school, he developed an avid interest in thinking, writing and, consequently, in narratives and stories. This took him to start a film making course in Lisbon. He worked in the area in the following years in Portugal and a few years later he specialized in sound recording at the National Film and Television School (NFTS)–Sound recording for film and television. For over 15 years, he worked as a Sound Supervisor in film, television, documentaries and advertising.
His regular practice of CrossFit has contributed to an avid search for understanding the complex Movement / Athleticism / Physiology / Health, which began with the Certification as a Physical Exercise Professional at CEFAD. The great purpose of his continuous search lies in the desire to help people live a healthier and better life.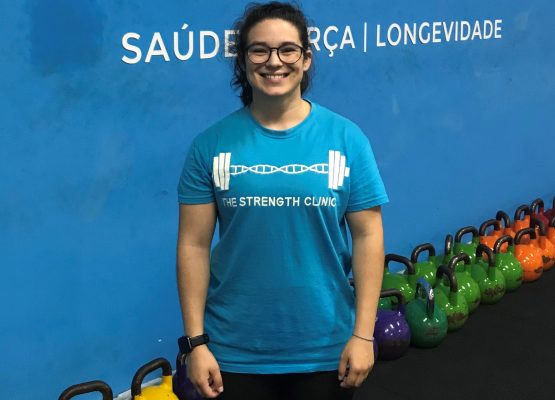 Catarina Oliveira
Performance Coach
Born in Lisbon, Catarina started to practice sports from an early age. She started with gymnastics, moving on to swimming until she focused on judo, a modality in which she made her competitive path and in which she is currently a coach.
She started her practice as a coach at the age of 17, passing through various levels, discovering there a passion that led her to continue her studies in the field of sport. She graduated in Physical Education and Sports at Universidade Lusófona and later completed her Master's Degree in Sports Training at Faculdade de Motricidade Humana (FMH) with the aim of being a competition coach. It was during her academic career that he became interested in periodization and strength training. She worked in the physical preparation of athletes and, wanting to deepen this knowledge, she did a Post-Graduation in Strength and Conditioning, also at FMH.
Although most of her experience has been with competitive athletes, she believes that improving performance is within everyone's reach, and that strength training is an indispensable pillar for the health and well-being of each person's daily life.
Catarina joined The Strength Clinic because she was looking for a different approach found in commercial gyms when it comes to training and believes that the constant learning climate provided by TSC is ideal for putting her knowledge into practice and helping more people to live a better, stronger and healthier life.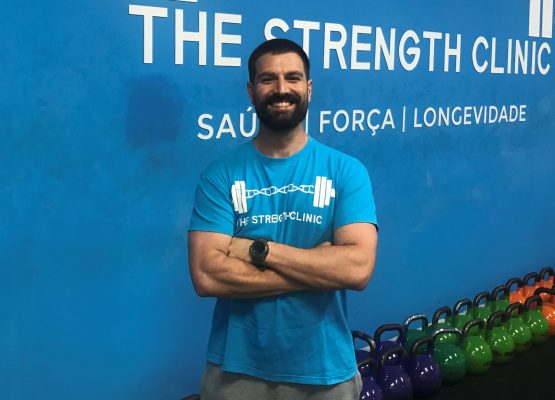 Josué Campos
Performance Coach
Born in Porto, and with sport always present at all stages of his life, Josué played tennis and is a volleyball coach.
From his work experience, he generally identifies that people lack a real knowledge of training. So, it is precisely at this matter that he intends to act. Teaching people to train and progress in a structured and sustainable way.
It was still while a student of the High-Performance Training Master's Degree in Porto in 2013 that he had the opportunity to start working in the area. A first experience at Leixões Sport Club, where he was assistant coach and physical trainer of the men's volleyball team.
Later, he had the opportunity to accumulate functions and work on the teaching field as coordinator of the Vocational Sports Course for basic education for two years in Queluz. Although the experience was very positive and useful, the passion for physical training is the reason why he studied and in which he feels fulfilled.
In this sense, since 2015 he has been working in the field of ​​personalized training.
He has pursued several training and mentoring opportunities within this area with the aim of improving his intervention more and more. Whether with high-performance athletes or with the general population.
Here at TSC, he intends to continue to develop and improve his work. Regarding the environment, tools and training system, this is the ideal space to respond as best as possible to the needs of each one.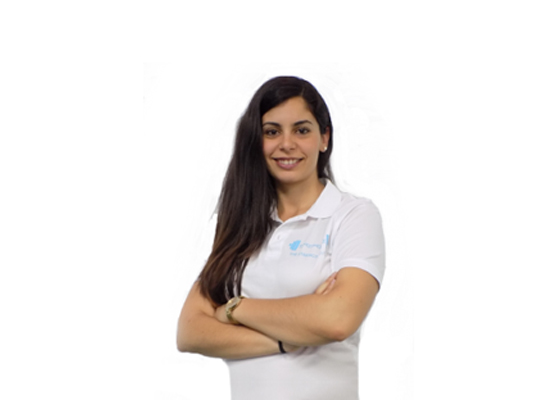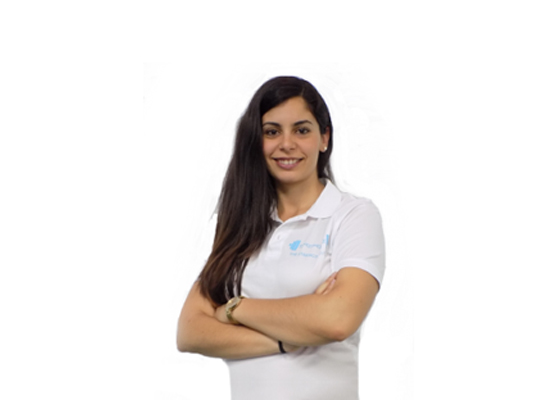 Andreia Castro
Nutritionist
Andreia was born in Lisbon, where she has always lived. She has been involved in sports throughout her whole life, although never at a competition level. During childhood she was involved in gymnastics, tennis and swimming. But it was during adolescence that Andreia found out her true passion exercise wise when she started to engage in strength and weight training, which continues to this day.
Andreia's academic path began in a field distant from Nutrition. She was first enrolled in an Interior Architecture degree at the University of Architecture of Lisbon. She never finished her studies in that area because her passion for nutrition spoke louder, which impelled her to make a rather radical change in her life and start a bachelor degree in Nutrition Sciences at the Atlântica University. During her undergraduate degree, a particular interest in sports nutrition arose, which led her to follow a master's degree in Exercise and Nutrition Science at the University of Chester in the United Kingdom.
After completion of her Master's degree, she returned to Portugal and began working with the Portuguese food supplement brand, Gold Nutrition, where she began to put into practice all the knowledge acquired in the field of sports nutrition. Around this time she also started the Advanced Course in Clinical Nutrition by NutriScience, and is currently attending the Certification in Functional and Personalized Nutrition, by the same organization. The fact that, along with nutrition, Andreia has a special taste for healthy and alternative cuisine, impelled her to take a professional course in cooking and pastry.
Andreia is truly passionate about her profession, and proud to be able to contribute to improve the quality of life of those who seek her. For this reason, she keeps herself constantly updated and always seeking to broaden her knowledge.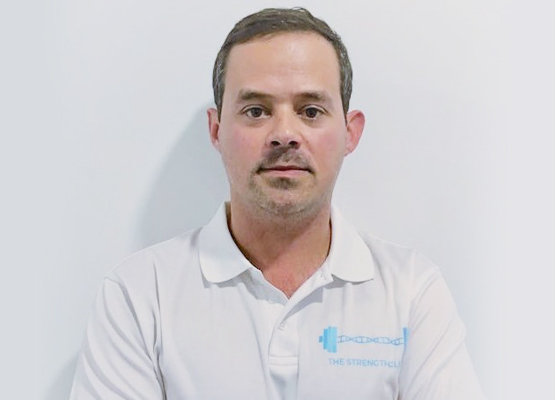 Juan Bettencourt
Physical Therapist / Osteopath
Born in Venezuela, Juan went to Madeira Island as a child where he completed his school career. With great interest in physical activity and sport, he practiced volleyball for five years. With the goal of helping others and a job that would allow him to actively promote a healthy quality of life, Juan decided to enter the world of physiotherapy and graduated from the School of Health of Alcoitão in 2009.
Juan began his professional career at Clini7 in 2009 where he became a coordinator physiotherapist. With great experience mostly in the musculoskeletal area, he has rehabilitated several shoulder, knee and hip pathologies, always based on an approach that aimed at restoring maximum function. He is also experienced on pediatric respiratory physiotherapy. Amongst his extensive complementary education, it should be highlighted the participation in the Hip Symposium – 2nd Lisbon International Edition (2015), at Hospital da luz, where he had the possibility to deepen his knowledge on pathologies related to the hip.
Between 2014 and 2016 he followed training in Osteopathy and become a graduate in Osteoetiopathy – Manual Therapy according to the Osteoetiopathic Concept by the Académie de Thérapie Manuelle Ostéoétiopathique et Sportive, Belgium. He thus gained great tools within the fields of parietal, myotensive and visceral osteopathy; Craniosacral therapy, Dejarnette sacro-occipital therapy, Metameric kinesiology and Posturotherapy. In 2018 he also completed a specialization in pediatric osteopathy by Bwizer.
Today he is mainly devoted to osteopathy. In his consultations, named Manual Therapy and Body Realignment, he performs a careful evaluation based in a global approach (articular, muscular, neural, fascial and visceral), always seeking to identify the root of injury. The treatment allows rebalancing the body's systems, restoring its normal function.
In 2018 he joined The Strength Clinic team where he is committed to improving people's posture, through several body realignment techniques, optimizing performance in sports and in all activities of daily living.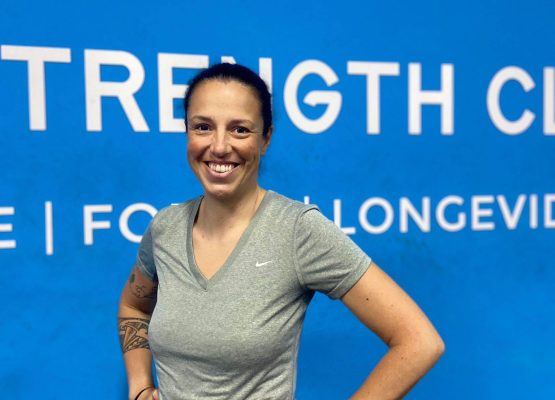 Born in Lisbon, currently residing in Cascais, discovered sports at the age of three through rhythmic gymnastics. At the age of five, started swimming but it was at the age of 17 that, through friends, Ana discovered her true sporting passion: triathlon.
She studied Modern Languages ​​and Literature and, in 2001, moved to the city of São Paulo, Brazil, where she worked in the area of ​​litigation. She returned to Portugal in 2011 and, at that time, rediscovered the practice of sports, fell in love with Macrobiotic cuisine and took several courses at the Macrobiotic Institute of Portugal.
Always passionate about contact with people, she attended two years of the Portuguese Sign Language course at the Portuguese Association of the Deaf, and worked as a volunteer at the Instituto da Imaculada Conceição for children with special needs, as an assistant in the Education and Development of Autistic and Deaf Children.
In 2013, she was invited by her coaches to participate as team leader of the Portuguese delegation in the Ultraman World Cup in Hawaii, a trip that would mark her in a unique way.
A federated amateur triathlete, she participated in several triathlon events, such as the Ironman.
She believes that, at TSC, her mission is to help other people to find their path, their well-being, and to be present in every process of development, training and self-discovery.